ATTORNEY, REGISTERED WITH THE PARIS BAR ASSOCIATION
Yoan Bessonnat joined Chassany Watrelot & Associés in 2003.
He has been a partner since 2012.
Yoan Bessonnat advises and assists French and international companies on all issues relating to social law and to compensation policies, and more specifically on supplementary welfare protection and employee savings schemes.
His expertise of URSSAF litigation is also much sought-after.
Yoan Bessonnat leading-edge expertise has been recognized by Best Lawyers in its latest edition (Employee benefits law and Employment and labour law).

He is a member of  the Institut de la Protection Sociale  (Institute for welfare protection)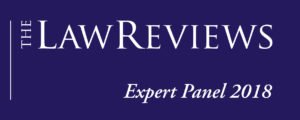 Post graduate degree in Welfare Protection Law (DESS Droit de la Protection Sociale) – University of Montpellier I (2003)
Master's degree in Labour Law (Maîtrise Droit du Travail) – University of Montpellier I (2002)
International Bar Association (IBA)
Senior lecturer, Master in Business Law and Practice, Ecole des Hautes Etudes Appliquées du Droit, Paris (2016-2019)
\

 PUBLICATIONS & CONFERENCES
Votre retraite en pratique : quand ? comment ? combien ?
Conférence | Paris, Lyon | 2017
Mettre en place un régime de prévoyance complémentaire ou de retraite supplémentaire
Fiches pratiques Lexis Nexis | 2016-2017
La modification des régimes de prévoyance complémentaire
Fiches pratiques Lexis Nexis | 2016-2017
Les clauses spécifiques des régimes de prévoyance complémentaire
Fiches pratiques Lexis Nexis | 2016-2017
Retraite supplémentaire: conditions d'exonération de cotisations sociales (Cass. civ. 2, n°2015-14-20264, 17 septembre 2017)
Commentaire d'arrêt | JCP édition sociale 2016-03 | 26 janvier 2016
Prévoyance: la modulation de la contribution patronale en fonction des tranches de rémunération reste permise
Article | Coécrit avec Benoît Dorin | Actu RH | 25 septembre 2015