A

TTORNEY, REGISTERED WITH THE MARSEILLE BAR ASSOCIATION
Before joining Chassany Watrelot & Associés in 2013 as a partner in charge of the firm's office in Marseille, Jean Martinez practised at Hogan Lovells in Paris.
Jean Martinez advises and represents international groups, in particular in restructurings matters. He frequently handles collective redundancy plans and subsequent litigations.
He also advises medium-sized businesses, located in Paris area as well as in the South of France, in day-to-day employment matters such as compensation and benefits, working time, disciplinary procedures and relations with staff representatives.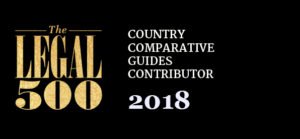 Post-graduate degree in Employment Law (Master II Recherche en Droit Social) – University of Paris I Panthéon Sorbonne (2006)
Master's degree – Sciences Po Paris (2004)
Master's degree in Private Law (Maîtrise Droit Privé) – University of Aix-en-Provence (2002)
International Bar Association (IBA)
European Employment Law Association (EELA)
Employment Law Alliance (ELA)
International Legal Team (ILT)
Chargé d'enseignement – Université de Paris I Panthéon Sorbonne
\

 PUBLICATIONS & CONFERENCES
Reclassement du salarié inapte : auscultation d'une demi-réforme
Article | Les Cahiers Sociaux n°281 | Janvier 2016
Le bureau de conciliation et d'orientation : polémiques et réalités
Article | Les Cahiers Sociaux n°280 | 25 décembre 2015
Critères d'ordre de licenciement, loi nouvelle et office du juge administratif
Article | Coécrit avec Jean-Joseph Giudicelli, Avocat associé AdDen | Les Cahiers Sociaux n°274 | Mai 2015
La Cour d'appel d'Orléans remet au goût du jour le statut de travailleur à domicile
Article | Les Cahiers Sociaux n°267 | Octobre 2014
La justice doit protéger davantage les entreprises
Article | Les Echos | 19 décembre 2012
Le motif économique de licenciement est-il économiquement rationnel ? 
Article | Cahiers de droit de l'entreprise | Octobre 2012
La loi Toubon à l'épreuve du droit communautaire
Article | JCP S n° 1381 | 18 septembre 2012